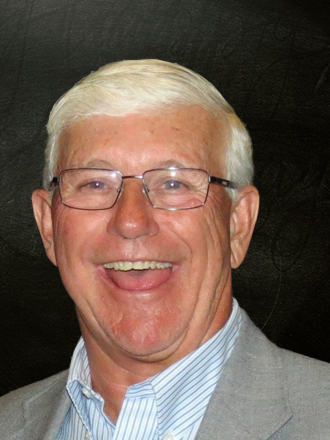 Jay Watson
Senior consultant at park avenue solutions
An American Management Educator, with over 40 years' experience in business and industry, Jay Watson is one of the Southwest's leading pioneers in Process Excellence Lean Six Sigma methodologies. He has extensive exposure and real-world application with this management approach, which focuses on variation reduction and waste elimination.
Prior to his position as Corporate Director of Process Excellence Development - Ports America in Chandler, Arizona, Jay held progressively responsible assignments with Fortune 100 organizations. He had assignments with AAR Corporation, Goodrich Aerospace, Orbital Sciences, Honeywell Aerospace, General Electric Co., Flowserve, and several other firms where he executed projects, trained personnel, and advocated for process improvement methods. Additionally, for over a decade, Jay co-managed with business partner Vance Frame, Team Training Technologies, Inc., an applications consulting and technical training service.
In 1989, Jay brought the Deming-based "Transformation of American Industry" coursework to Gateway Community College and led several business process improvement teams. He also taught Quality Management classes at Rio Salado and Mesa Community Colleges.
In 1993, Jay Watson was awarded the coveted C.E.O. Quality Award citation from Motorola for his contribution to Six Sigma instructional development and program delivery.
When asked, he was honored to serve as a judge for the "Total Customer Satisfaction" (TCS) worldwide team competition and, after a few years, became a master instructor and developed several courses and workshops for Motorola University.
For a decade, Jay was active in the American Society for Quality (ASQ) Phoenix Section 0704 where he held several leadership positions. He also served as past president of the Institute of Industrial Engineers (IIE), Arizona Chapter 070, and was an initiating member/ founder, and a seminar leader for the Southwest Alliance for Excellence: http://www.swae.org/
Jay was a founding member of the State Quality Awards Program and the annual Conference for Excellence (started under Governor Fife Symington, III). He served as a team competition judge for several years as well, a judge for the VICA/VSO TQM team competition on the High School level, and a Judge for the IIE Student Chapter at ASU. Jay was also on the advisory board for the Juran-based Total Quality Management (TQM) program at the University of Phoenix, where he also taught for 4 years, and was one of the first quality thought leaders to offer "Quality in the Service Industry" seminars in 1988.
Jay earned his undergraduate degrees in Engineering and Business and obtained a Masters Degree in Human Resource Development.