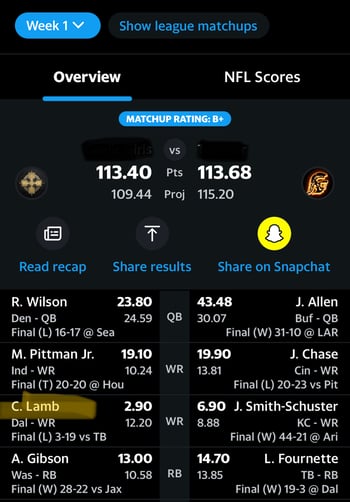 Of course, I play Fantasy Football! It's all about data and probabilities!
Week 1 was rough – lost by 0.28 points. Who makes the decision to go for the NFL's record FG over "going for it" with your experienced quarterback? I was just wishing for a great performance from my quarterback on Monday Night Football. What really happened was a process failure resulting in low numbers for one of the top wide receivers in the league, CeeDee Lamb.
Teams of any kind need repeatable and reproducible results. When one element of a process fails or is changed, it can affect the entire system. Most leaders don't want to leave their results to chance. Therefore, process elements should be built into the process and systems to control, detect, and prevent errors and defects in their systems.
Processes are not giving you the results you were expecting.

Errors/defects not being caught.

That 'new software' you implemented isn't showing the productivity improvements you thought it would.